Trucking Injury Reduction Emphasis (TIRES)
TIRES is a research project developed by the SHARP program at the Washington State Department of Labor & Industries. SHARP's research shows that trucking has some of the highest workers' compensation claims rates and costs in Washington.
Industry and labor groups have a common goal to improve workers' compensation rates by decreasing the number of work-related injuries in trucking. Our target - making the hazardous jobs safer.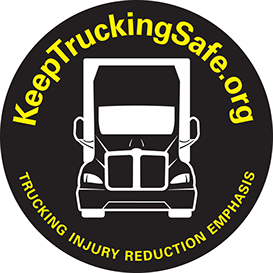 The Injuries
The most common and costly injury types in the trucking industry:
Slips, trips, falls
Strains & sprains (Musculoskeletal disorders)
Getting struck by or against an object
Motor vehicle collisions
The work activities that attributed majority of injuries:
Loading/unloading and material handling
Exiting the cab or trailer
Walking around the yard, terminal or customer site
Tarping/strapping a load
TIRES continues to develop materials for training in the safest methods known to get the important work of trucking accomplished.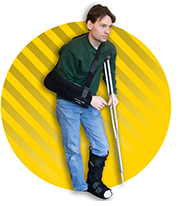 The TIRES research team is working with industry leaders, safety and health professionals, employers, drivers, warehouse and dock workers, and many others to develop educational materials that identify hazards and provide low-cost, simple solutions to prevent injuries in the trucking industry. We will also be visiting worksites to identify best practices and pilot test new ideas aimed at reducing the target injuries. This work is paid for by a grant from the CDC/NIOSH and the Washington State Department of Labor & Industries.